Corporate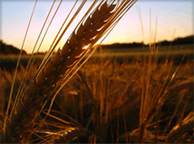 We are an environmental waste management company specializing in the safe and responsible disposal of oilfield and industrial waste. With operating facilities in Melville and Willmar Saskatchewan, our innovative and environmentally friendly facilities are committed to the safe and efficient processing of your waste.
Plains Environmental operates the first Class 1A waste disposal facility in Saskatchewan. Each facility is licensed and approved by the Saskatchewan Ministry of Economy, meeting or exceeding all available regulations and best practices.
Committed to protecting the environment, Plains Environmental ensures proper design, construction and operation of all facilities. We operate with the highest standards of environmental quality, safety and compliance.
Our Locations
Downloads
All documents require Adobe Acrobat Reader. Click here to download.