| |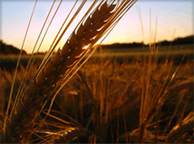 We are an environmental waste management company specializing in the safe and responsible disposal of oilfield and industrial waste. With operating facilities in Melville and Willmar Saskatchewan, our innovative and environmentally friendly facilities are committed to the safe and efficient processing of your waste.
Plains Environmental operates the first Class 1A waste disposal facility in Saskatchewan. Each facility is licensed and approved by the Saskatchewan Ministry of Economy, meeting or exceeding all available regulations and best practices.
Committed to protecting the environment, Plains Environmental ensures proper design, construction and operation of all facilities. We operate with the highest standards of environmental quality, safety and compliance.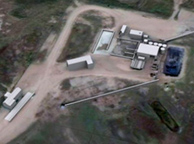 LSD: 6-29-22-06-W2
The Melville facility utilizes underground caverns that were originally designed for high pressure gas storage up to 3000 psi. This results in caverns that offer superior impermeability, safety, durability and an unmatched environmental integrity.
This world-class facility utilizes these sealed underground caverns along with the most demanding environmental standards to ensure the integrity of our operations. With the waste treated and disposed of in the sealed caverns all client liabilty concerns are alleviated.
The Melville facility can accept a wide varitety of waste streams including Oilfield Waste, Industrial Waste and Naturally Occuring Radioactive Materials (NORM).
Utilizing sealed underground caverns ensures there is no risk of airborne pollution. The nature of the caverns will also allow for eventual hydrocarbon recovery. We look forward to leaving only clean dirt and salt water in the caverns at decommissioning, ensuring no future risk to the environment.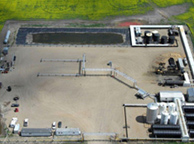 LSD: 11-36-5-4-W2
The Willmar waste management facility provides for the treatment, processing and disposal of oilfield byproducts generated by the upstream petroleum industry. Our facility offers waste management, truck/tank washing, steaming and water disposal. Accepted products include crude oil emulsions, tank and vessel residual solids, hydrocarbon contaminated soils, produced water and drilling byproducts.
Plains Environmental is committed to protecting the environment through the proper design, construction and operation of its facilities. Operating with the highest standards of environmental quality, safety and compliance, Plains welcomes facility audits and visits by present and future customers.
Contact
Mail
#510, 717 7th Ave S.W.
Calgary, AB
T2P 0Z3
Map Location
Contact
Office
Fax
(306) 728-3636
(306) 728-3660
Mail
100 Cemetery Rd. PO Box 519
Melville, SK
S0A 2P0
Map Location
Contact
Office
Fax
(306) 455-2451
(306) 455-2461
Mail
P.O. Box 516
Lampman, SK
S0C 1N0
Map Location